The Map and walk-through of the Wasteland as seen by:



THIS PICTURE AND OTHERS IN THE MAP SECTION WILL TAKE A WHILE TO DOWNLOAD SO PLEASE BE PAYSHENT
---
Click on the name of the place you want to see and hear all about.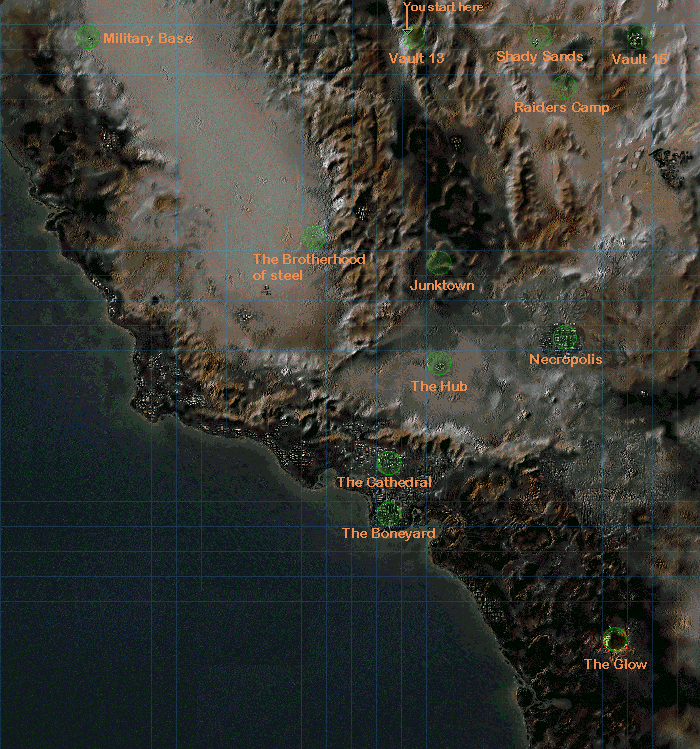 NOTE: some of the info may spoil the game if you are new at it. Also The Boneyard and the Cathedral are switched, sorry.
---